"Andromeda". Oil painting on canvas.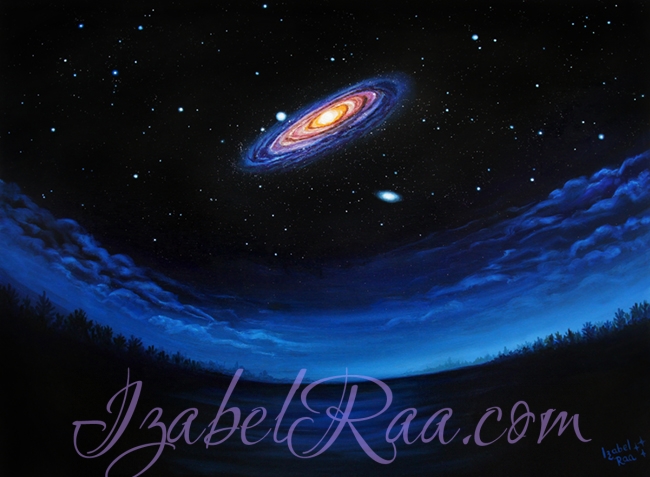 "Andromeda"

Oil painting on canvas
40″x30″ (102 cm x 76 cm)
© Izabel Raa, 2019
This painting is about the parallel reality from our future, when Milky Way Galaxy and Andromeda Galaxy approached each other so close that you can see Andromeda in the night sky with the naked eye.
The Andromeda Galaxy is the closest major galaxy to our galaxy. The Milky Way and Andromeda galaxies are expected to collide in ~4.5 billion years (as humans believe :)), merging to form a giant elliptical galaxy or a large disc galaxy (or something else… we'll see :)). Anyway, it will be something extremely unique, both in the physical and metaphysical levels. 🙂
Available as:
– giclée, printed on canvas (on demand; same size or smaller),
– similar painting commission (any convenient size).