"AUM". Oil painting on canvas.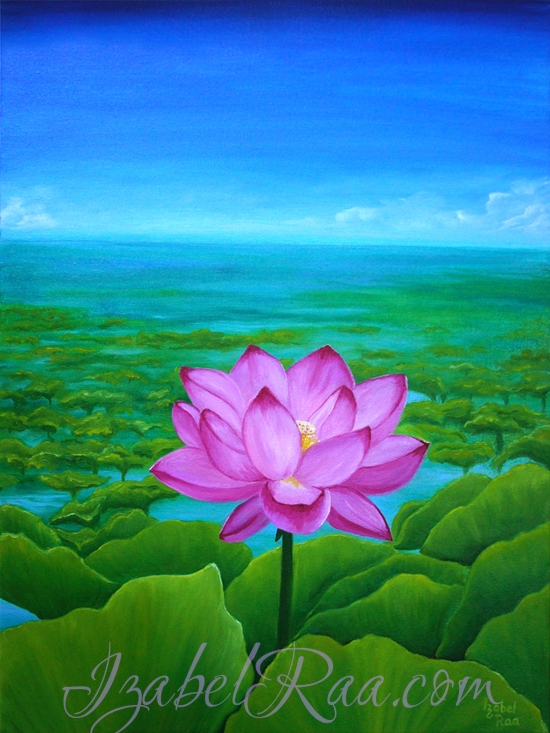 "AUM"
Oil painting on canvas.
18″x24″ (46x61cm.)
© Izabel Raa 2016
"Om Mani Padme Hum" – is a six-syllable Sanskrit mantra, which is associated with the four-armed Shadakshari form of Avalokiteshvara, the bodhisattva of compassion. Aum, or Om – is the sacral sound and symbol in Indian religions. It refers to Atman (soul, self within) and Brahman (ultimate reality, entirety of the universe, truth, divine, supreme spirit, cosmic principles, knowledge). The word Mani means "jewel" or "bead", Padme is the "lotus flower" (a sacred flower in Buddhism), and Hum represents the spirit of enlightenment.
This painting was created with an intention to help in focusing on the Buddha nature within each of us.
This painting has been exhibited in San Francisco Zen Center during solo exhibition and in Los Angeles during the Budart Meditative Art Festival in 2017, including several Buddhist Temples in Los Angeles area.
Available as:
-original,
– giclée, printed on canvas (on demand; same size or smaller),
– similar painting commission (any convenient size).