"Eldorado". Oil painting on canvas.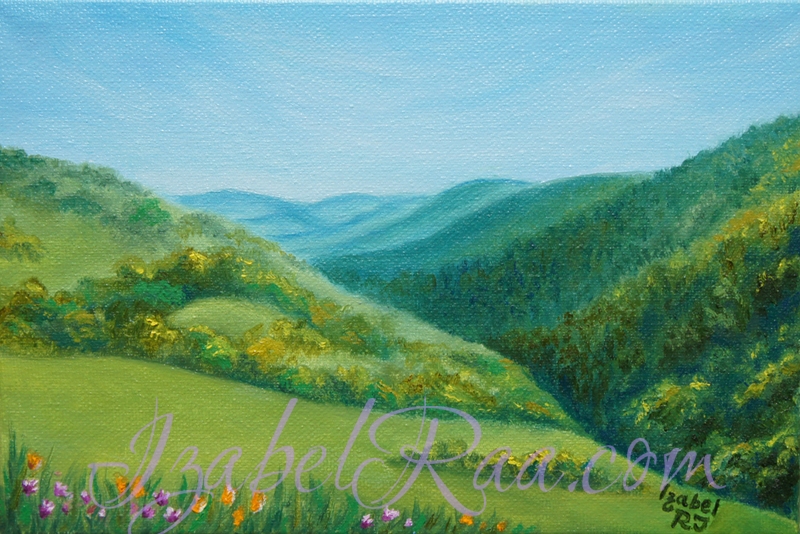 "Eldorado"
Oil painting on canvas.
6″х9″ (15×23 cm.)
© Izabel Raa Jan, 2016
This is one of my favorite places in the mountains in California between Silicon Valley and Santa Cruz that is right on the San Andreas Fault where two lithospheric plates converge. This place has incredible amount of energy! I call it "Eldorado", that name just came to me when I visited it for the very first time. This place always inspires me, heals and gives clarity, confidence and a lot of energy. And also right on that place I met my friend Hawk in 2015.
I created this painting right on that place and now I have the access to my Eldorado anytime through this painting-portal. 🙂
This painting has been exhibited in San Francisco Zen Center during solo exhibition in 2017.
Available as:
– giclée, printed on canvas (on demand; same size or smaller),
– similar painting commission (any convenient size).