"Galactivation". Oil painting on canvas.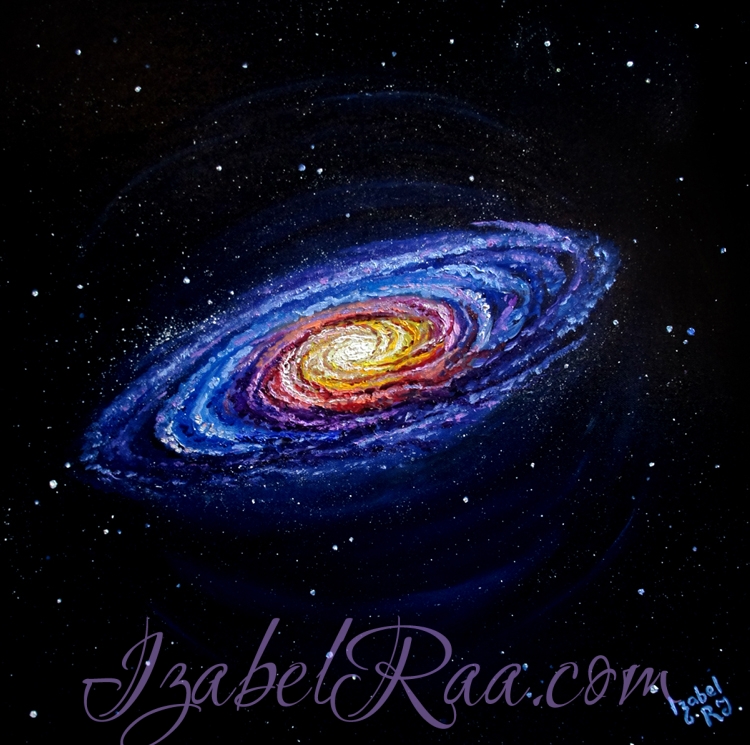 "Galactivation"
Oil painting on canvas.
20″x20″ (51 cm x 51 cm)
© Izabel Raa Jan, 2016
The Andromeda Galaxy is the closest galaxy to our Milky Way galaxy. They are our closest neighbors. Inhabitants of this galaxy are friendly to humanity and willing to help us in raising our consciousness. "Galactivation" is a painting about the Andromeda Galaxy and information codes coming to the Earth from there. The information is aimed to activate the dormant memory of humanity as galactic creatures.
This painting has been exhibited in San Francisco Zen Center during solo exhibition in 2017 and in Jerome (Sedona, Arizona) during Art Walk event, 2017.
Available as:
– giclée, printed on canvas (on demand; same size or smaller);
– similar painting commission (any convenient size).