"Ganesha". Acrylic painting on canvas panel.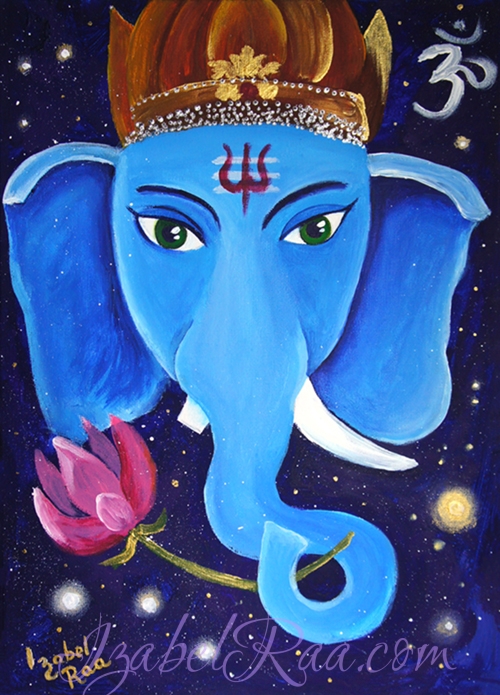 "Ganesha"

🐘

🕉



Acrylic painting on canvas panel.
10″x14″ (25x35cm)
© Izabel Raa Jan, 2018
Created during a master class of a wonderful artist Anna Shabyrova with praying to Ganesha and summoning his energies under the mantras of Ganesha that were playing during the entire event.
Ganesha / Ganesh / Ganapati, Hindu God of wisdom and well-being, remover of obstacles, the patron of arts, sciences, writers, travelers, commerce and new beginnings. He is one of the best-known and most worshipped Hindu deities. He is also worshipped in Jainism and Buddhism.

Available as:
– similar painting commission (any convenient size).