"Grand Voyage". Oil painting on canvas.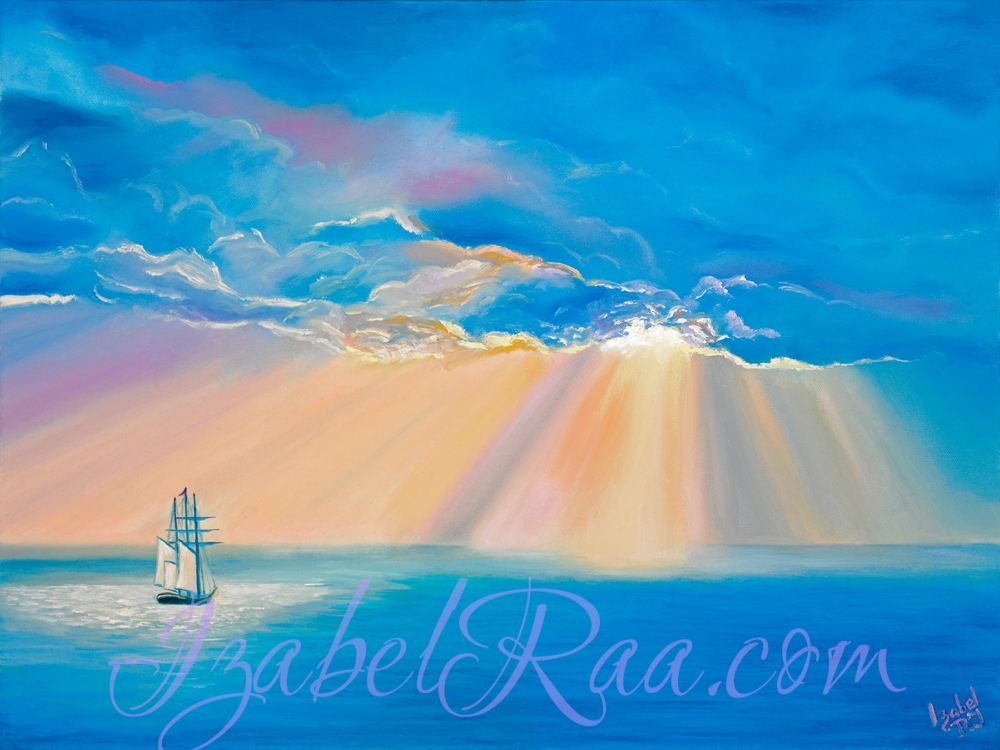 "Grand Voyage"
Oil painting on canvas.
18″x24″ (46 cm x 61 cm)
© Izabel Raa Jan, 2014
A painting for inspiration and harmonization (commissioned painting) for one of my dear friends in Russia. The imagery was derived through meditation.
Grand Voyage is a journey to the Light. Full of hope, the ship leaves the quiet harbour and goes to the adventures, leaded by rays of light, which comes through the veil of clouds. This painting is about hope and the journey to one's Dream.
Available as:
– giclée, printed on canvas (on demand; same size or smaller),
– similar painting commission (any convenient size).
Review on the painting: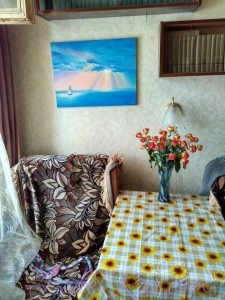 "You helped me to find the way to myself. Now I can speak to the other "me" with respect. To the boy whom I can ask what he does not like in an adult guy whom he had become.
You created a painting by my answers to your questions. Well, it's the "commissioned painting". Your questions are precious. Thank you for them."
Aleksey Sirotin, Moscow, Russia