"Shining From Inside". Oil painting on canvas.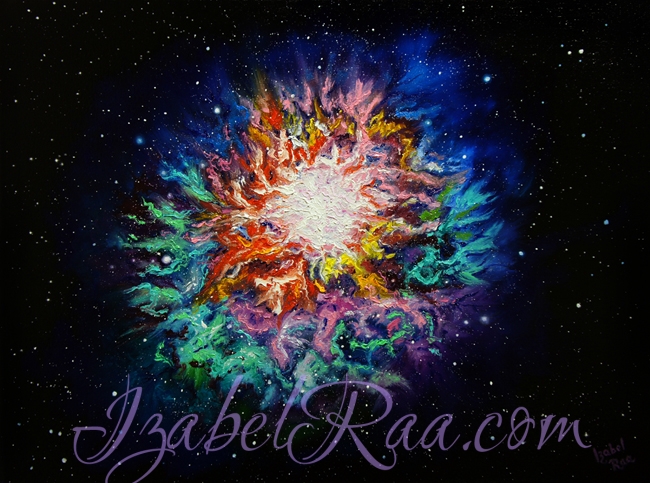 "Shining From Inside"
Oil painting on canvas.
12″x16″ (30×40 cm.)
© Izabel Raa Jan, 2017
Moscow, Russia.

The painting has been created for my dear friend Nadezhda, the yoga teacher and talented creator of beautiful jewelry of precious and semi-precious stones and crystals, with intention to help her on her Path.

Available as:
– similar painting commission (any convenient size).
Review on the painting: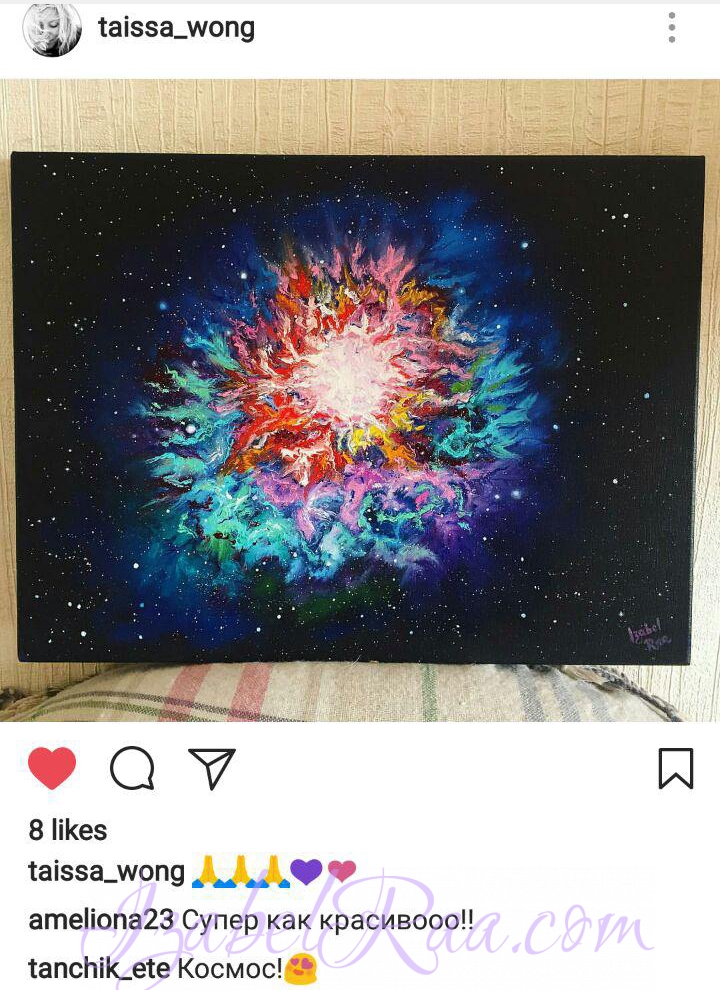 "This painting is special. It appeared as an opportunity to see myself from the perspective of cosmic laws, powers and energies inside of me .. I was going through a long and complicated way of returning to Myself. The bright side of me gained it strength slowly, collecting lost particles of my spirit like a pollen in the universe… The dark side was difficult to change, through doubts, fears and other fellow travelers who joined the consciousness after serious spiritual cataclysms. The author of the painting, through meditation and tuning on me, depicted a magical cosmic cloud. The image of person as energy, like a picture of aura, the imprint of a state or filling of the spirit, the primordial and the current. This helps during periods of recovery and maintains the balance of the necessary color "tones" in us .. Initially, I really like emerald, turquoise colors in this cloud .. Prana, combined with solar energy ..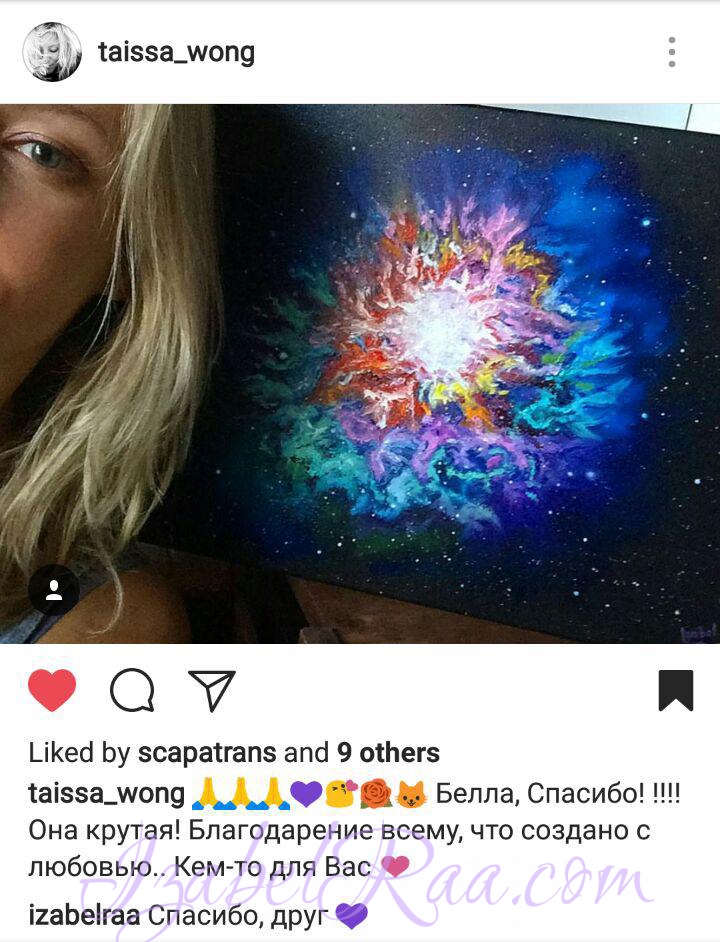 And red color, shades, in the center, like the ancient memory-core of my nature, of love that gives away everything that it has ..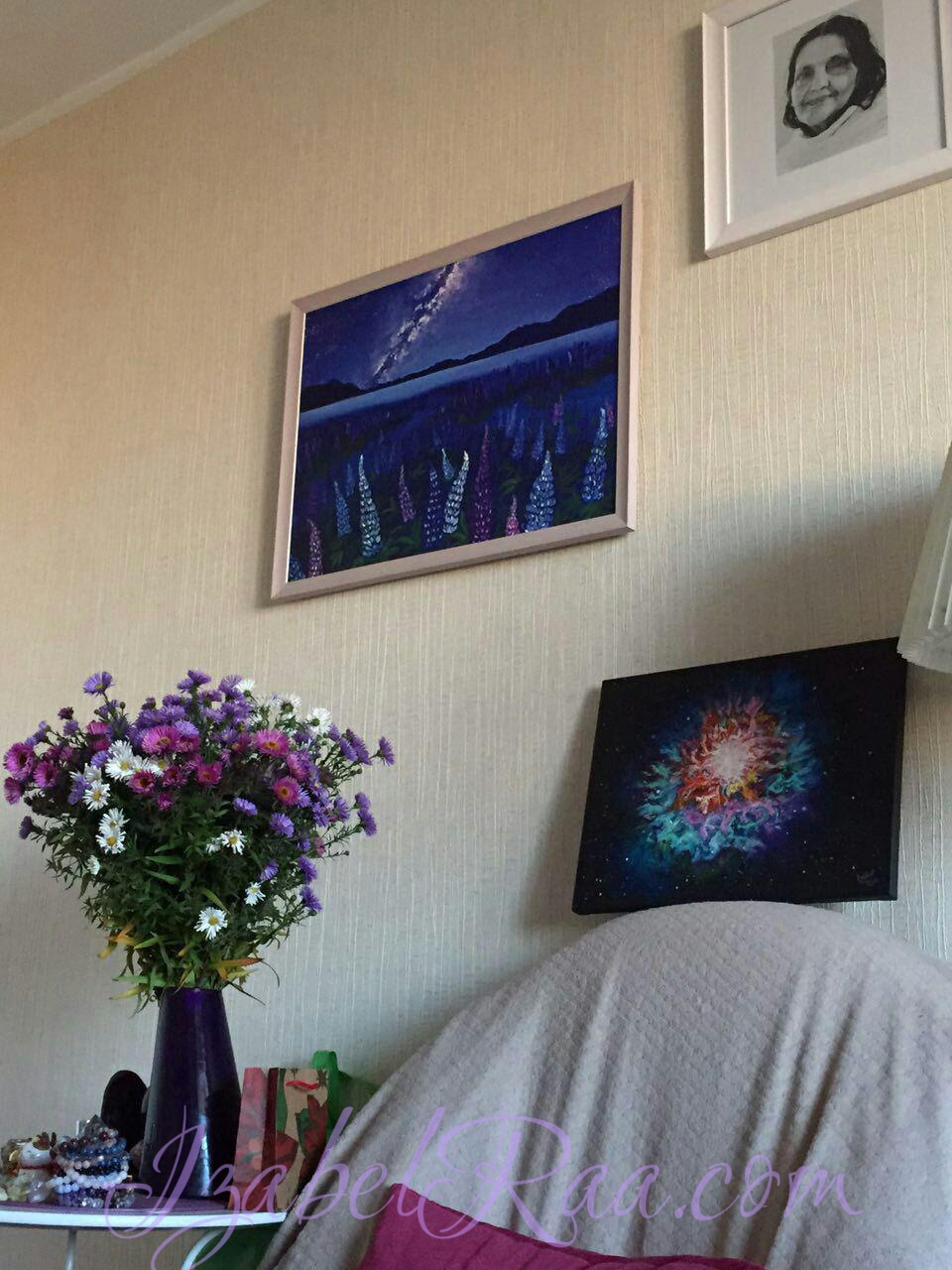 Shining from inside .. about the coming dawn, the precious moments that the consciousness experiences in its highest states … Everything inside .. No color contradicts the other, does not argues, does not intercept attention .. I often look at that cloud and fill up with a wonderful multicolored blessings of cosmic harmony from the painter. Namaskaram"
Nadezhda, Yoga Teacher and Founder of Taissa Wong Jewelry, Moscow, Russia