"Sirius, The Rainbow Star". Oil painting on canvas panel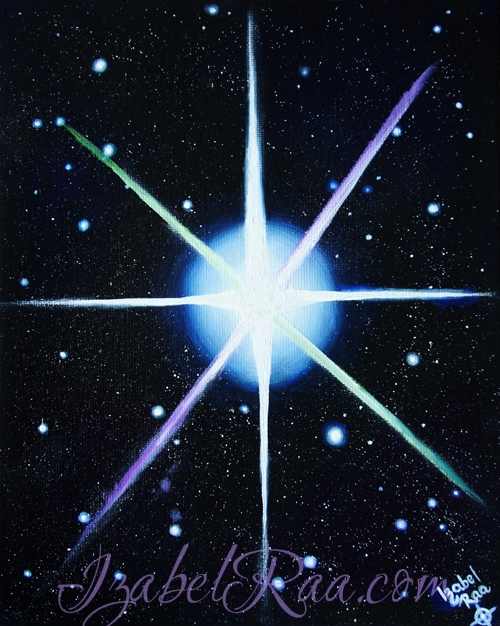 "Sirius, The Rainbow Star"

🌌✨💫
Oil painting on canvas panel
8″x10″ (20 cm x 25 cm)
© Izabel Raa, 2019-20
This painting has been created during the night in the period of the Spring Equinox 2019 and the Full Super Moon. This painting is a sort of a channeling with the Sirius star system and its civilization.
Purple and green rays were added to the painting in 2020 during the period of summer eclipses.

Available as:
– giclée, printed on canvas (on demand; same size or smaller),
– similar painting commission (any convenient size).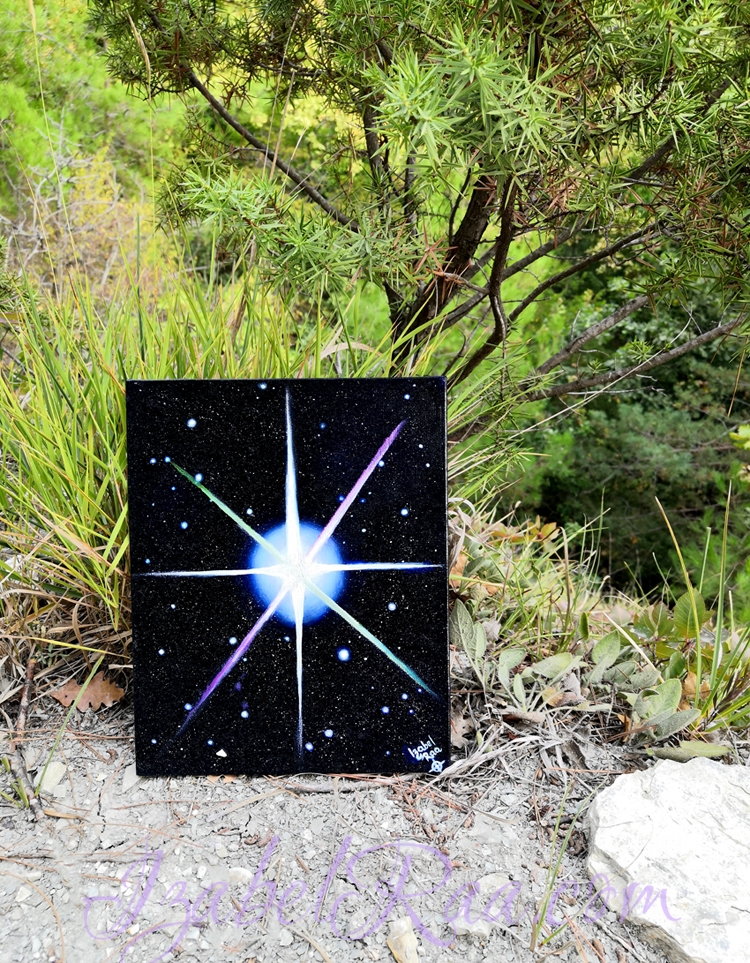 "Радужная звезда Сириус"

🌌✨💫
Холст на картоне, масло
20 x 25 см
© Изабель Раа, 2019-20
Эта картина была создана ночью в период весеннего равноденствия 2019 года и полной суперлуны. Эта картина – своего рода ченнелинг со звездной системой Сириуса и ее цивилизацией.
Фиолетовый и зеленый лучи были добавлены в картину в 2020 году в период летних затмений.
✨ Возможно приобретение жикле (копия картины, отпечатанная на холсте, с мазками маслом поверх принта и подписью художника).