"Sunny". Oil painting on canvas.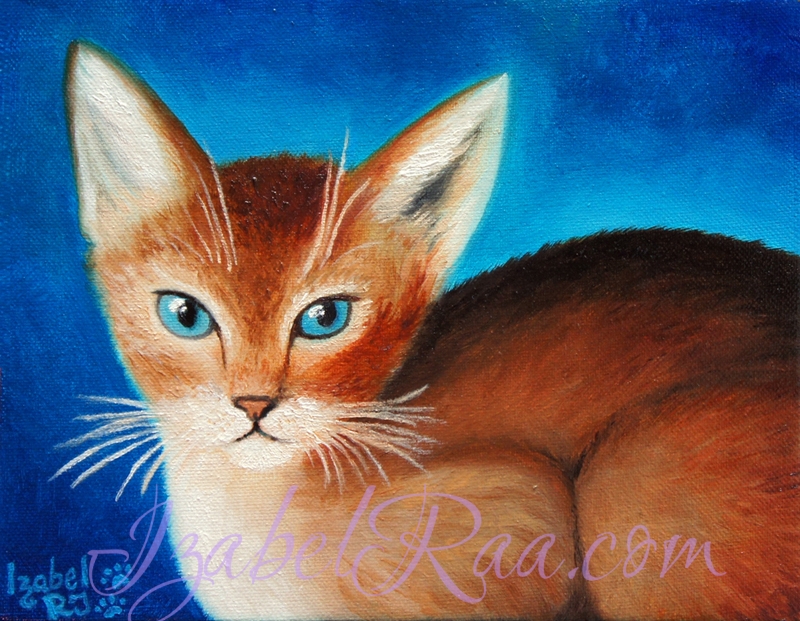 "Sunny"
Oil painting on canvas. 8″x10″ (20×25 cm.)
© Izabel Raa Jan 2016
This little guy came to me through meditation and told me that his name is Sunny. After he appeared on the canvas, he started actively communicate with me, and fill my heart with joy, and once he even asked me to take him to the mountains! 🙂
I always felt very deep and strong connection with feline family and feel that many of them are willing to appear on my paintings. I hope to paint them more in the future.
This painting has been exhibited in San Francisco Zen Center during solo exhibition in 2017.
Available as:
– giclée, printed on canvas (on demand; same size or smaller),
– similar painting commission (any convenient size).