"Shining Star". Energy Portrait of Ksenia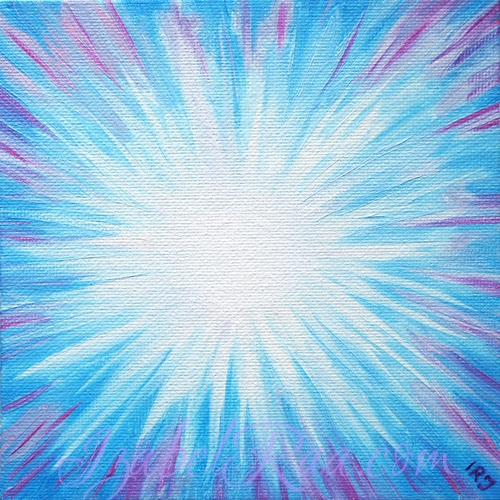 "Shining Star". Energy Portrait of Ksenia
Oil painting on canvas panel.
6″x6″ (15 x 15 cm.)
© Izabel Raa 2017
Available as:
– painting commission of personal energy portrait (any convenient size).
Review on the paintings: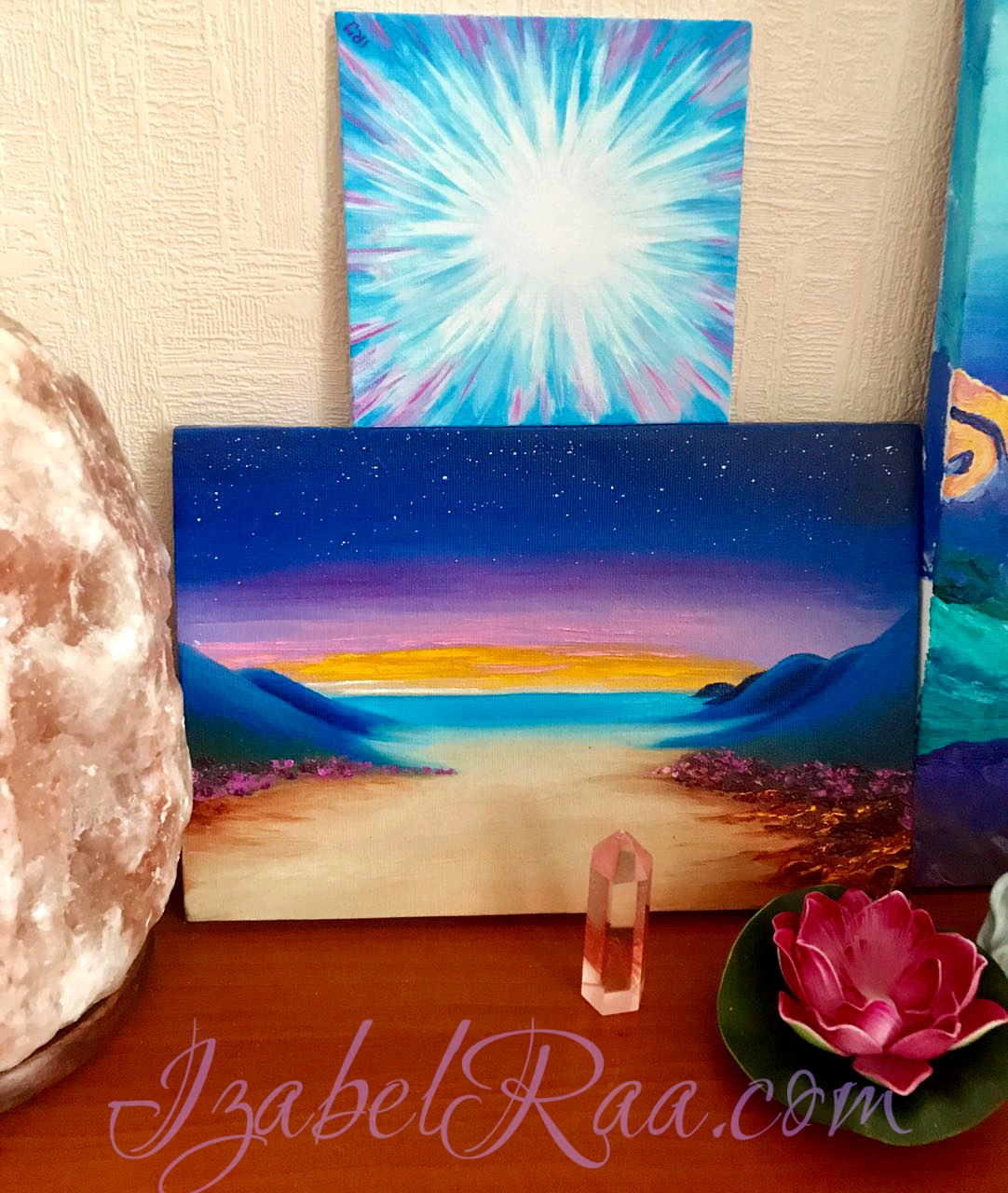 "I want to share a review to the paintings of Izabel's authorship. I have two of them and both are my favorites: my energy portrait and the landscape of the sea coast. Both are in the bedroom surrounded by other dear things and these paintings is the first thing I see in the morning, waking up.
I will describe in more detail the paintings and feelings from them:
1. Energy Portrait. This is a small canvas depicting me as an energy entity. I feel deep resonance with colors and energy that the painting radiates! From the painting there is a flow of cool silvery-blue energy. This painting charges and fills me.
2. Landscape. This painting I like incredibly. The sea, the beach, the starry sky, misty haze in the distance … This is the place where you want to dive and be on this beach with soft sand, sit by the water and listen to the splash of waves … this painting more harmonizes and calms me.
Both paintings stand together, because I wanted to put them next to each other, and now they form a single whole in my space. Thank you very much!"
Ksenia Messing, Moscow, Russia